System requirements for Altair service software
Providing all the power you expect from after-sales software while limiting hardware requirements as much as possible is a principle behind the development of Altair Service Manager.
Thanks to its exclusive web architecture, Altair does not require any installation on client workstations. As soon as the software is installed on the server (at home, a host or in our cloud), you access the after-sales software from any connected device: desktop or laptop, tablet …
Discover the features of Altair Enterprise designed to make maintenance management easier and more efficient.
Server configuration
The purchase or the provision of a server will only be necessary in the case of a license purchase with hosting on your premises. In case of rental in our cloud, we will define the ideal configuration for you according to your needs.
If you opt for local hosting, here is the minimum recommended configuration. Note that these are indicative data: depending on the scope of your project, the needs may be higher.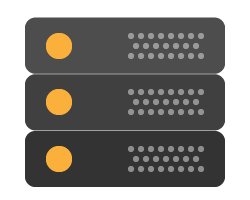 Equipment
CPU: 2 dedicated cores recommended
RAM: 2 GB available (+ 4GB recommended)
Storage: 10 GB of available disk space + base size
Software
Operating system: Linux, Windows 2003 Server or higher
Database: MySQL 5.x, Microsoft SQL Server 2000
Apache TOMCAT 8 or higher
Configuration of the client workstation (user)
The client workstation has very limited material requirements: it only needs to be able to display a Web page. The after-sales software is thus optimized to run on computers dating from around 10 years ago.
The ergonomics of Altair Service Manager are adaptive, which means that they evolve according to the definition of your screen. Thus, the software can take advantage of high definition screens (HD type and higher) to optimize ergonomics and visible information. Conversely, it is also capable of correctly displaying essential information on a small screen.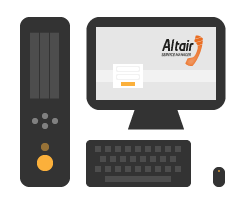 Equipment
CPU: 2 dedicated cores recommended
RAM: 2 GB available (+ 4GB recommended)
Screen: WXGA (1366 × 768) and more recommended
Software
Operating system: Windows 7 and above, MacOSX, linux …
Browser: Firefox, Chrome, Safari, IE 9 (10 and + recommended)
DSDSystem's expertise
Since 2003 DSDSystem has supported companies from all sectors of activity in their project to deploy. With more than 200 customer references and projects followed over more than ten years, the company has been able to put its expertise to the test of the simplest as well as the most complex projects.
DSDSystem is your partner of choice in your after-sales service software deployment project, as well as for the optimization of your systems, the training of your staff and long-term support.